A Virtual Rep on your Desk.
Ask Pharma for it.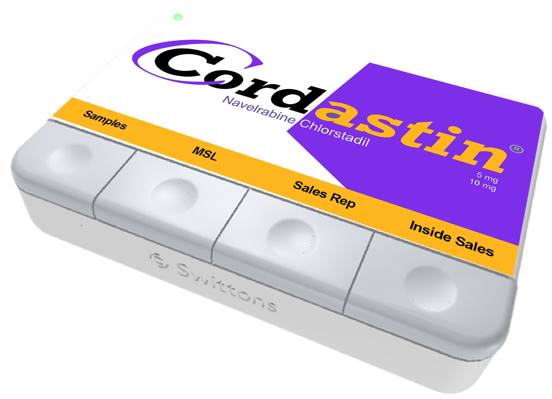 Why choose Swittons for your Desk?
Be in control of YOUR schedule
Access your Pharma reps when you need to
4 clickable buttons, programmed with your frequent needs – Request samples, Rep visits, MSL, and Medical Information
Custom programming available
Reduces unannounced visits
Automate requests
Immediate processing
What is a Switton?
The Switton is a small, 4" sophisticated desktop device engineered to allow for immediate ordering or requests from Physicians. With 4 programmable buttons, it is multifunctional and customizable. The requests go straight to Pharma, and you receive samples (and visits!) when YOU want.
Why should you control your Schedule?
You're a Physician - do you want a change in the relationship with Pharma? Create better relationships, on your terms. Meet when YOU want to meet. Swittons enables all of this - putting Prescribers in charge of asking for needs. Engage with Swittons and watch your relationships grow.
Want to talk with your MSL?
Just click a button, and your MSL will contact you. And that's just one of the buttons. Designed with convenience in mind, this revolutionary new device is endlessly customizable, remotely accessible, to facilitate orders in a controlled, logical fashion.
Want to add Efficiency to your Relationships?
Combining cutting edge technology with a simple, aesthetic design, Swittons can bring a higher level of efficiency to your day. YOU define when to interact with your Pharma reps, and samples can be requested at the click of a button. Need immediate interaction? Click.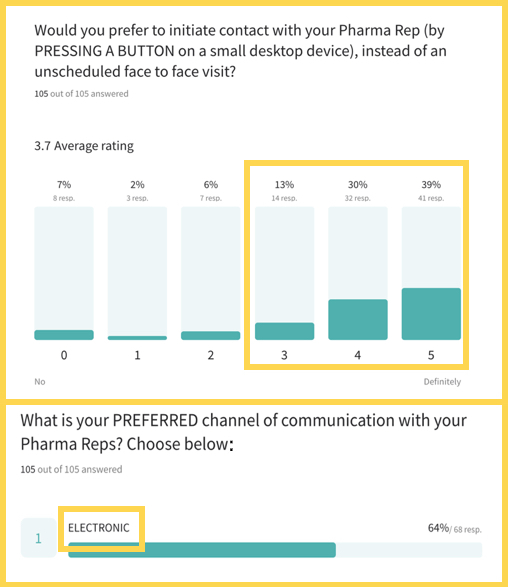 Physicians are speaking.
What is Your preference?
"Stop the cold calls and trying to grab my attention. My mind may be on why my patient is not breathing well, why her kidneys are failing, and a whole host of other problems. Trust me, whatever you tell me on those calls is not going to be heard. I may smile and nod but my mind is not there. In fact, I, as well as many other doctors, no longer accept these cold calls. I will, however, meet reps if they schedule an appointment and I will then give them my complete attention."

– Linda Girgis, MD
Want some references for the data shown here? We would too.
Get Swittons
We feel your pain and are trying to help. Ask Pharma for Swittons.
Want to learn more about P360's other solutions?