You may have heard of the "Internet of Things" (or, IoT for short), but if not, here's a small tidbit – it's the idea of taking anything that has an on/off switch and connecting it with the internet. Anything like cellphones, washers and dryers, lamps.. the list goes on and on. And it's happening now. And if you've heard of the analyst firm Gartner, you know they are serious about their information – their prediction is that by 2020 there will be over 26 billion connected devices (1). By 2020, there will be a $1.9 trillion increase in productivity, and reduce costs by $177 billion (2). And Bill Gates is even building a "smart city" in Arizona, dedicating $80B to its development. Impressive. But enough of the details.
What does this Revolution mean for you and your company?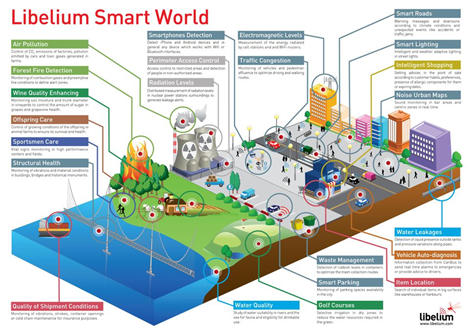 As an Enterprise business, your attention might be often focused on cost efficiency and time savings – ways to increase your bang for your buck. So here's something to consider.
Wouldn't it be great to increase efficiencies, reduce cost, increase sales, AND occupy LESS of your customer's time?
Of course, and now it's possible.
Imagine deploying a small desktop device to your thousands of Enterprise customers, who traditionally purchase or request 1-4 items. Orders are placed with a click of the finger. Brilliant.
With a combination of revolutionary IoT Technology, and branded device placement, you can achieve higher cost and time-savings, for both YOU and your CUSTOMER.
HOW?
For YOU:
The device can be aligned with up to 4 "actions" (order specific items, request a call).
The device is deployed to your customer's desktops (the button "actions" can be tailored to each customer)
The customer clicks a button when something is needed, and your Team receives a notification and takes action
Lower consumption of your Team's time, as orders arrive automatically, with little outbound actions on their part (cost savings)
Higher level of connectivity between your Team and your Customers, due to increased ease and efficiency of communication
Increased opportunity for "functional" branding of your image – the devices are customizable with your brand, and they are positioned on the desks of the customers, but much more functional than a notepad!
You are anticipating your customer's needs – understanding their thinking and providing them a solution which is more efficient for you and them
Plus – Increased number of orders (see below)
For your CUSTOMERS:
Placing essential orders and requests is simpler, faster, and easier
They quickly know where to turn when they have a need
Saving your customers time (which is always a plus!)
Increased efficiency of communication with you, as their supplier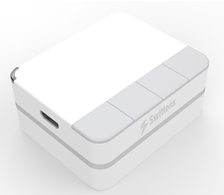 Let's be honest. This is another way of saying your Team will be LESS bothersome to customers – because placing a specialized IoT device on their desk means your Team will require LESS calls and emails to the Customer. You already know what they order, the device makes it possible without constant check-ins, saving valuable time within the customer's day. Bingo!
It's all about the Customer Experience for the customer – this technology would simplify the work required to order, while still providing that item or service. Huge bonus for their Experience!
The new world of the "Internet of Things" is becoming the 4th Industrial Revolution, and the convergence of smart devices with customer experience will drive the way for Enterprise businesses. You can be right under their fingertips. Remember those companies who didn't jump onto the internet highway in the 90's? Neither do I.
Should you be part of this new Revolution?