About
Swittons is the end-to-end Enterprise IoT solution for commercial acceleration. From dashboard to device to data, Swittons powers seamless engagement. Our flagship Swittons for physicians and pharma is changing everything about how business communicates.
Swittons is powered by the technology and expertise developed by P360. Delivering a 360 view through the pharma, prescriber and patient ecosystem, P360 designs and deploys capabilities that ensure highest efficiencies and returns on sales operations, data management, clinical trials, patient centricity, and IoT innovation.
The people who Better
Everything™
"Our Culture exudes the essence of customer service, agility, and stewardship. Our Competencies are the foundation. Combined, we bring disruptive technology to industry in unparalleled ways."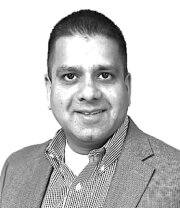 Anupam Nandwana
CEO & Founder