Lab of The Future: What Architects and Other Commercial Real Estate Professionals Need to Know
February 4, 2021 | Brian Fitzgerald
For architects, developers and other commercial real estate professionals tasked with the design, build and fit out of pharmaceutical laboratories, it is important to keep a finger squarely on the pulse of where the industry is headed. Today, the industry is very much focused on things that will help it run more efficiently and effectively, and digital transformation is a big part of that agenda. In the world of pharmaceutical labs, this has given rise to the concept of Lab of The Future (LoTF).
In the past, those within the pharmaceutical lab community would often banter about what labs of the future might look like. But today those dreams are coming to reality, as vendors, research organizations, engineers and design firms have all started to reimagine how laboratories should function. What they have discovered is that lab work is now being driven by a desire for better collaboration among staff, an increase in new ideas entering the pipeline, and more flexibility within the walls of the lab.
Also, today's pharmaceutical labs are increasingly dependant on data collection, and the analysis of that data. This has spurred major innovations in the physical layout of labs, and they are starting to resemble contemporary tech spaces rather than traditional lab spaces. Given this, professionals that are looking to build tomorrow's pharmaceutical labs should make LoTF a key part of their vocabulary.
Following are five trends architects and other professionals need to know before designing their next pharmaceutical lab:
Physical storage is becoming digital
The trend in laboratory design and construction over the last few years has been towards buildings that are built with flexibility in mind. While it is impossible to anticipate what new technologies and forms of research will exist in the future, labs can be designed from the ground up to accommodate adaptive changes. This is especially important, as the work in many labs is shifting from the physical to digital.
For example, storage for the intellectual property created by life sciences research and development is quickly changing. The demand for physical storage space is shrinking, and that of servers is increasing. This transformation has also made it much easier for organizations to share information, and has helped labs eliminate paper files and notebooks – and their associated storage space as well.
Due to this increasing reliance on digital processing, lab space once utilized for storage should be redesigned for more functional purposes. In addition, buildings should be hardwired for complex IT systems. Designs need to include robust infrastructure for growing data storage, processing and virtual collaboration.
Workflows are becoming automated
A key component of LoTF initiatives is the inclusion of smart, connected machines, equipment, sensors and devices, that allow researchers to monitor, adjust and engage with workflows automatically. For example, new instruments are coming on the market that can automate certain procedures, allowing researchers to more efficiently process experiments that require complex, multiple or repetitive steps. Swittons Internet of Things (IoT) enabled smart devices are an example of such instruments.
Swittons smart devices align well with Lab of The Future (LoTF) initiatives because they help automate various workflows between people and existing equipment, systems and solutions. Swittons for LoTF implementation enables the digital to connect with the physical in the most convenient places possible. For example, in pharmaceutical lab settings, Swittons fills the gap between the scientist and the lab by automating functions such as triggering equipment maintenance, opening equipment service tickets, indicating equipment availability, notifying of temperature control deviation, notifying of spill/cleaning needed, and much more.
Another reason to incorporate Swittons is that the smart devices can help reduce contamination in labs. Swittons can completely automate lab supply operations, significantly decreasing the need for personnel to check on supplies to be refilled, restocked, etc. The less human contact there is with supplies, the lower the odds of human error. And the best part is that incorporating Swittons into existing workflows is easy.
The Swittons software platform features a flexible user interface that not only integrates with other systems, but other IoT devices as well. This flexibility gives labs the power to create their own LoTF, configured in the way that works best for their specific use case. Switton device can be uniquely programmed, even within an individual laboratory, so end users aren't forced into workflows that don't fit the needed function.
In the future, Swittons devices powered with machine learning technology will enable facilities to learn from previous actions, adapting or preparing spaces accordingly, based on real-time feedback and monitoring. These technologies are dramatically changing the way staff work in the lab and how labs are designed.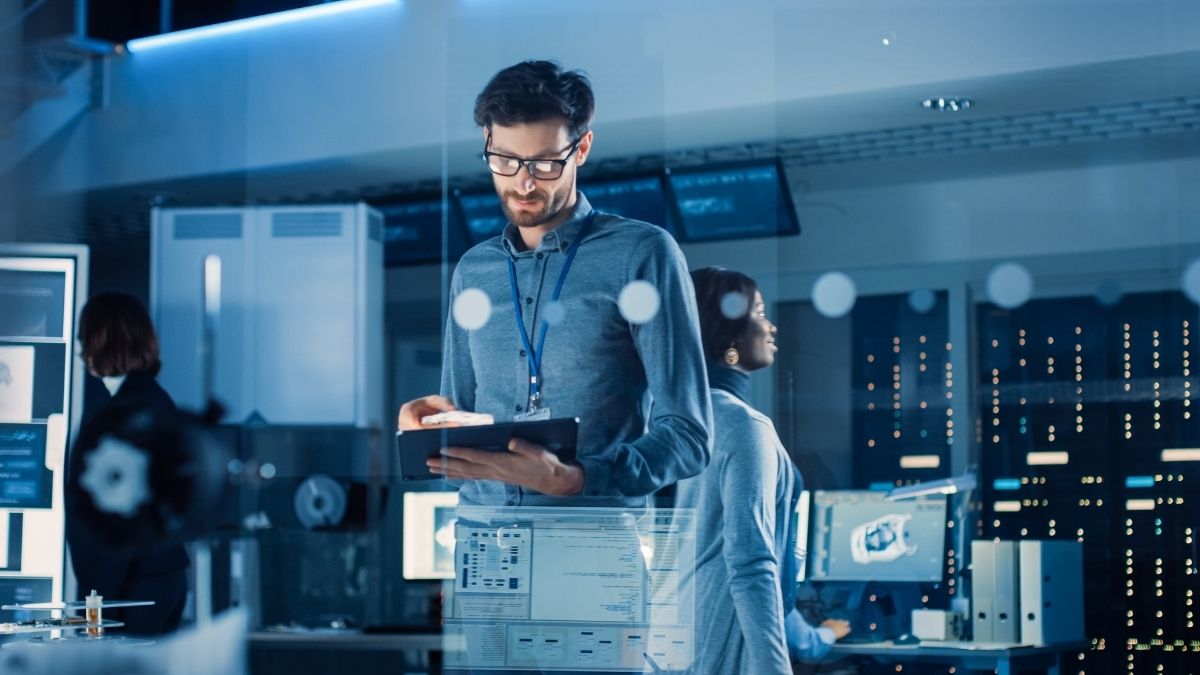 Decentralized teams are the new normal
Work, in general, has changed and will continue to change as labs evaluate how to move forward. Pharmaceutical research once involved basic requirements for personal space, a six-foot long workbench and a four-foot long desk. However, this paradigm is giving way to a model where remote work and multifaceted lab space is the priority for multi-disciplinary teams collaborating on projects from across the globe.
Multi-disciplined, decentralized teams need facilities and infrastructure that are both flexible and connected. For example, wireless communication systems, high capacity data storage and data processing, digital lab equipment, and access to transportation systems at the local, to enable the movement of people, ideas and resources as easily as possible. In addition, the nature of lab work and the ways researchers collaborate with colleagues is changing rapidly.
Researchers are now working across multiple disciplines, and need lab facilities that are flexible and able to accommodate different technical requirements. Technologies like automation, artificial intelligence and data processing are reducing the time scientists spend in labs working on experiments, and because of this lab teams are spending a greater portion of their time working remotely and in environments that are more office-like than lab-like.
All of this to say, lab designs that lock staff into a specific place or workflow are now outdated. Flex spaces that look like offices, and that accommodate transient, decentralized teams and a wide variety of workflows and technologies are what LoTF is all about. 
Say goodbye to whiteboards, and hello to visualization tools
The rapid accumulation of data will continue to change the focus of pharmaceutical labs from lab techniques to data analysis. In addition, equipment manufacturers will continue to develop, smaller, faster, more affordable ways to automate traditional lab techniques. This will one day completely eliminate hands-on work by lab professionals, making it an eyes-on only job.    
With this in mind, tools that ease the processes of visualizing and analyzing data, like large format screens, touch-walls, and high-quality video and web conferencing, will increasingly take floor space away from more traditional equipment. As such, lab designs that incorporate more visualization tools will be better positioned for future LoTF advancements.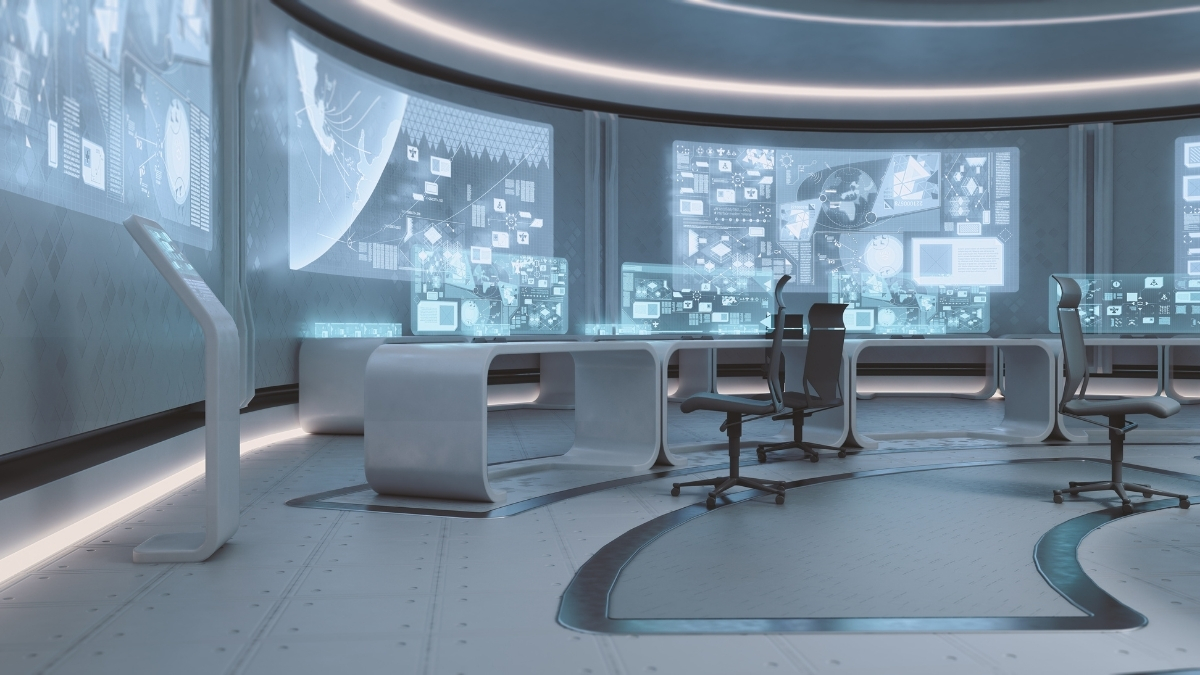 Keep an open mind
As more and more data scientists enter the R&D process, we'll see a greater shift from wet lab spaces to lab spaces that include a more even mix of wet lab, flex lab and computational science space. However, from our current vantage point, it is impossible to fully predict how the lab of the future will look and function.
The ideas we share now are derived from our understanding of the present trends shaping the life sciences industry. Therefore, some of our ideas might be considered absurd 20 years from now, while others will be assimilated into normal lab design. And for that reason, we encourage those that design and develop pharmaceutical labs to continue following the trends that are shaping the industry. Keeping an open mind, and continuing to learn will help you develop new ideas and new approaches for lab design.
About P360
Delivering a 360 view through the pharma, physician and patient ecosystem, P360 designs and deploys capabilities that ensure the highest efficiencies and returns on sales operations, data management, clinical trials, patient centricity, and IoT innovation. With expertise in supporting commercial operations for companies of all sizes, P360 has built an industry-leading platform that gives customers ownership of their data and the ability to leverage artificial intelligence and machine learning capabilities.